OUR MISSION
To improve the comfort and well-being of pets by providing progressive and compassionate care.
We develop a community of animal hospitals and pet resorts that share knowledge to achieve sustainable growth.
OUR CORE VALUES
We value teamwork, integrity, service excellence, innovation and goal orientation.
OUR LEADERSHIP APPROACH
We are called to servant leadership and provide candid, fair and passionate support.
WHAT UNITES US
We are united by our love of animals and the people who love them.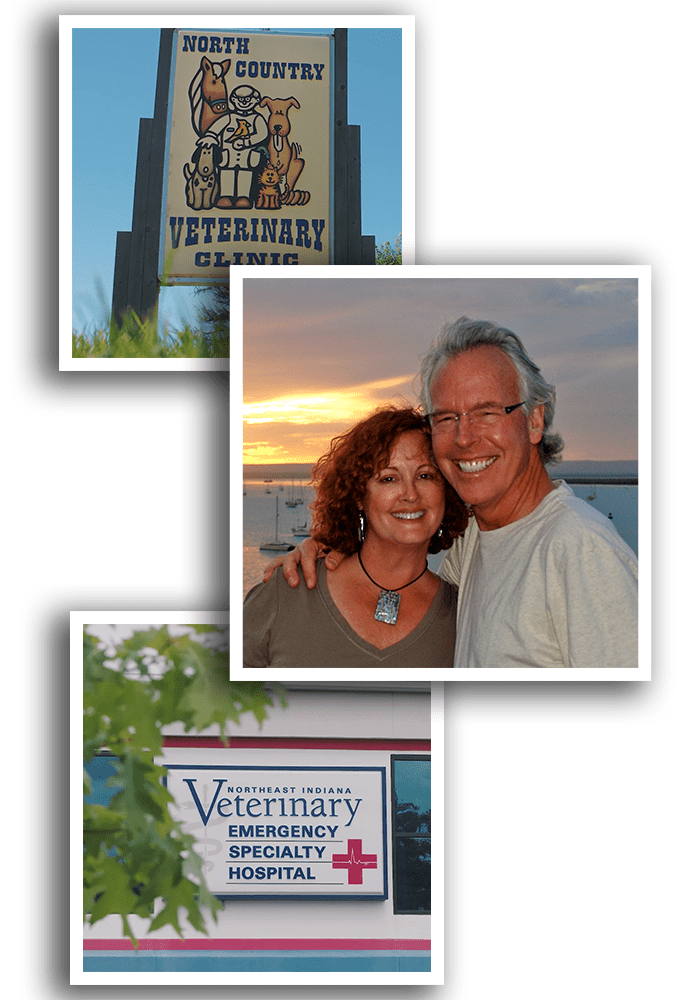 OUR STORY
by DR. STAN CREIGHTON, OUR FOUNDER
In 1996, after 23 years as a practicing veterinarian, I realized the business of animal care was changing. There were fewer veterinarians coming out of school ready to buy a practice from a retiring veterinarian. Between student debt and the increasing complexity of running a business, I could not blame them.
To preserve local veterinary practice, I started to buy veterinary hospitals from other veterinarians who were retiring. Taking over another veterinarian's practice is a big deal and a responsibility we did not take lightly. My team and I believed that veterinary medicine is best practiced when a local veterinarian crafts their own approach to patient care.
When a hospital joined NVA, we preserved their identity by maintaining the hospital's culture, people and name. We provided support for the more onerous parts of business, hiring experts in accounting, recruiting, legal, marketing and operations to share across all our hospitals. Through it all, I aimed to foster a doctor-friendly environment where doctor and staff satisfaction was high, new veterinarians could focus on what they love and people were proud to be a part of the NVA community.
NVA TODAY
by GREG HARTMANN, OUR CEO
When Stan entrusted me to be CEO of NVA, I was humbled and excited. Taking over a friend's business is a big deal and a responsibility I did not take lightly. Every day I work to honor what Stan built and deliver on his vision. To this day, that commitment continues of creating a culture of servant leadership and support.
We continue to partner with general veterinary practices and have expanded into specialty and ER hospitals and pet resorts. Our community includes animal care services in the United States, Canada, Australia and New Zealand. We hire experts and deliver greater, more advanced tools to keep our community thriving, while encouraging each doctor or animal care expert to run their business as they see fit.
Since Stan founded NVA over 20 years ago, many have entered veterinary hospital ownership because it's a great business. We are still in it because we believe it's a profession that does great things.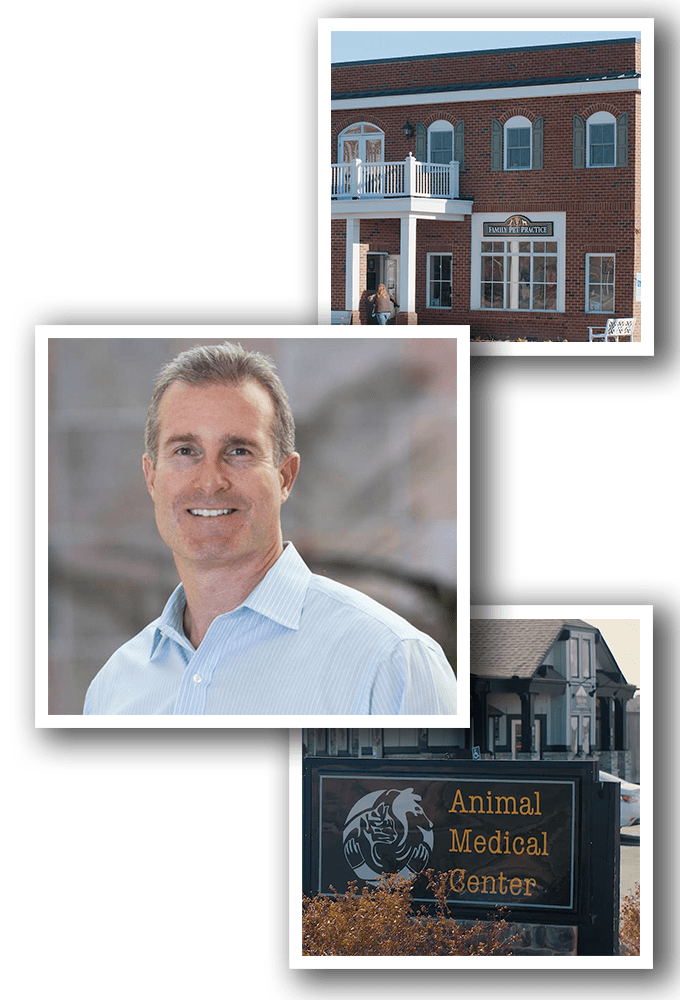 OUR Medical Advisory Board
Special to NVA, our Medical Advisory Board functions as an expert board of veterinarians dedicated to improving the comfort and well being of patients by providing progressive veterinary care guidance.
JOHN CHAROS, DVM
Medical Director, Central Veterinary Associates
Dr. Charos is a graduate of the University of Georgia School of Agriculture and Ross University. He has kept his learning skills up with additional clinical studies at Oklahoma State University and Utrecht University (Netherlands). He is a member of several organizations, including the AVMA, AAHA, SC SPCA, and was a founding member of the New York City VERT (Vet Emergency Response Team), APTF, and CART.
ILAN COHEN, DVM
Managing Veterinarian, St. George Hunt Memorial Veterinary Hospital
Dr. Ilan Cohen has been the Managing Veterinarian at St. George Hunt Memorial Veterinary Hospital in Wayne, Pennsylvania since 2008. Dr. Cohen works with two nonprofit organizations in his community; Main Line Deputy Dogs, which provides and trains service dogs to veterans and others that have a debilitating illness or injury, and Guitars Not Guns, which provides free guitar lessons to children in need. His special interests in clinic practice are surgery and anesthesia.
BRUCE COSTON, DVM
Managing Veterinarian, Seven Bends Veterinary Hospital
Dr. Coston holds a BA from Southern College in Tennessee and BS and DVM degrees from the University of Minnesota College of Veterinary Medicine where he graduated in 1987. He completed an internship in Rochester, New York after graduating from veterinary school. He then joined a practice in Waynesboro, Virginia where he practiced for three and a half years. In 1992 he founded Seven Bends Veterinary Hospital.
JOHN PAULSON, DVM
Managing Veterinarian, Ridgetop Animal Hospital
Dr. Paulson graduated from Oregon State University in 1991.  He practiced in Cottage Grove, OR and Redmond, WA before coming to Silverdale in 1996.  His veterinary interest lies in Orthopedic and Soft Tissue Surgery. Dr. Paulson is certified for orthopedic bone plating and Tibial Plateau Leveling Osteotomy (TPLO) Surgery.
BRANDY SAUBERT, DVM
Managing Veterinarian, Crest Hill Animal Hospital
Dr. Brandy Saubert currently serves as the Managing Veterinarian at Crest Hill Animal Hospital in Crest Hill, Illinois. She began her career as an Associate DVM at Crest Hill in 2008 and has been MDVM since 2011. Dr. Saubert has a special interest in surgery and cardiology.
CAROL HOMANN, DVM
Managing Veterinarian, Lake Street Animal Hospital
Dr. Homann graduated from the University of Illinois School of Veterinary Medicine in 1986 with high honors. She practiced small animal medicine in Michigan for 10 years before relocating back to Illinois. Dr. Homann joined Lake Street Animal Hospital in August 2008 where she currently serves as Managing Veterinarian.
JENNI MITCHELL
Managing Veterinarian, Thiensville-Mequon Small Animal Clinic
Dr. Mitchell is originally from Beloit, Wisconsin. She earned her BS at UW-Stevens Point and her DVM from UW-Madison. After two years of practicing in Wausau, Wisconsin, she relocated to the Milwaukee area to practice at Thiensville-Mequon Small Animal Clinic, where she became the Managing DVM in 2012. Her areas of interest are dentistry, soft tissue surgery, and feline medicine.
DR. STAN CREIGHTON
Founder
Dr. Creighton is the Founder of NVA and was CEO from 1996 until 2009. Prior to that, he was a practicing clinician for twenty-four years in hospitals providing general, specialized and emergency care. He was a practice owner for nineteen years. Dr. Creighton is a graduate of the University of California, Davis, and a board certified Diplomate of the American College of Veterinary Internal Medicine. Dr. Creighton has lectured throughout the United States and Canada and authored numerous journal articles and textbook chapters.
GREG HARTMANN
President & CEO
Mr. Hartmann joined NVA in April 2008 and currently serves as President and Chief Executive Officer. Prior to joining NVA, Mr. Hartmann served in a variety of operating roles for DaVita Inc., a national provider of renal dialysis services, since 1998. Mr. Hartmann earned his MBA from Harvard Business School and his Bachelor of Science in Business Administration from the University of Vermont.
SCOTT SHULMAN
Chief Financial Officer
Scott joined NVA in 1998 after holding financial leadership roles with Fortune 500 companies including Viacom and The Walt Disney Company. He studied economics at UCLA and earned an MBA from the Marshall Business School at USC.
BRIAN KELLY
Chief Operating Officer
Brian joined NVA in 2013 after co-founding Cobalt Health and holding various roles with the Boston Consulting Group and GE Healthcare. He studied electrical engineering at the University of Notre Dame and earned an MBA from the Wharton School at the University of Pennsylvania.
TURPIN MOTT
Chief Community Officer
Turpin formally joined NVA in 2015 after holding a consulting role since 2007. Prior to NVA, he led leadership training and development at Mott & Associates and The Dede Henley Group. He studied accounting and finance at Louisiana State University.
STEVE AGER
Chief Development Officer
Steve joined NVA in 2011 after holding business development roles at Kindred Healthcare, Morgan Stanley, Houlihan & Lokey and Howard & Zurkin. He studied political science at UC San Diego and earned a JD/MBA from Duke University.
LAURA KOESTER
Chief Marketing Officer
Laura joined NVA in 2017 after holding leadership roles at Comcast, Time Warner Cable and Spectrum. She studied communications at UC Santa Barbara and earned a MBA from Loyola Marymount University.
ERIC SMITH
General Counsel
Eric joined NVA in February 2015 as its General Counsel. Prior to joining NVA, Mr. Smith was a partner at the international law firm Katten Muchin Rosenman LLP, where he was in the corporate department, with a focus on servicing private equity clients, including many in the veterinary industry. While at Katten Muchin Rosenman, Mr. Smith represented NVA as outside counsel since 2003. Mr. Smith earned his JD/ MBA from the University of Illinois as well as a BS in Finance from the University of Illinois.